NATASHA BOWMAN, JD, SPHR
THE WORKPLACE DOCTOR
ATTORNEY | PROFESSOR | AUTHOR | CEO
Meet Natasha Bowman, The Workplace Doctor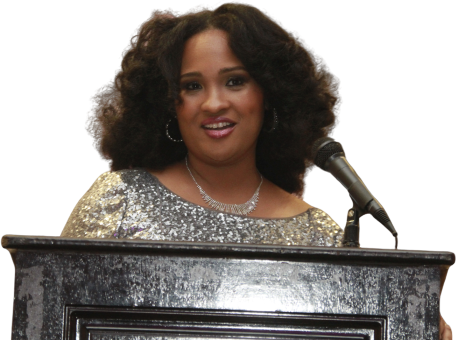 Recognized as a Top 30 Global Guru for Management, Natasha Bowman, JD, SPHR has labored to transform the American workplace from the inside out for nearly 20 years. As a champion for employees, she's worked with a broad range of organizations as a c-suite HR executive to create an engaging environment in which employees are respected, genuine leaders are cultivated, and top performance is achieved. Natasha is an award winning, modern day pioneer of workplace equality, inspiring organizations to not just pay lip service to workplace rights but craft highly-engaged cultures where every employee is truly dignified and valued for their contribution. Because of her ability to diagnose workplace issues and provide proven solutions to organizations, she is often referred to as The Workplace Doctor.
Natasha Bowman has developed a reputation as an expert workplace consultant through her firm, Performance ReNEW and as a labor and employment law attorney. Her clients include Forbes, Hearst Magazines,4A's, Anomaly, Redscout, Translation LLC, United Masters, Stashed, The Freeman Company, SmartBrief, Wiley Publishing, The Touch Foundation and Manhattan College to name a few. Apart from her rich expertise and cross-sector experience, she brings an ardent intellectual commitment to the field by serving as an adjunct professor of human resources for distinguished institutions such as Georgetown University, Fordham University, Manhattan College, and The Jack Welch Management Institute.
She is a sought after TedX and international keynote speaker for conferences and organizations worldwide and has shared her passion for creating positive and engaging workplaces by speaking at the HR Congress in Nice, France, New York Police Department, The City of Detroit, Ford Motor Company, The Employers' Association, Temple University, Harvard University, Toledo Public Schools, Microsoft, and the Society for Human Resources Management just to name a few. Her expertise is frequently quoted in national publications such as Forbes, Business Insider, U.S. News and World Reports, Bloomberg BNA and HR Magazine.
In 2017, her best-selling book, You Can't Do That at Work! 100 Legal Mistakes That Managers Make in the Workplace was published and has been adopted as a critical resource for managers in organizations across America.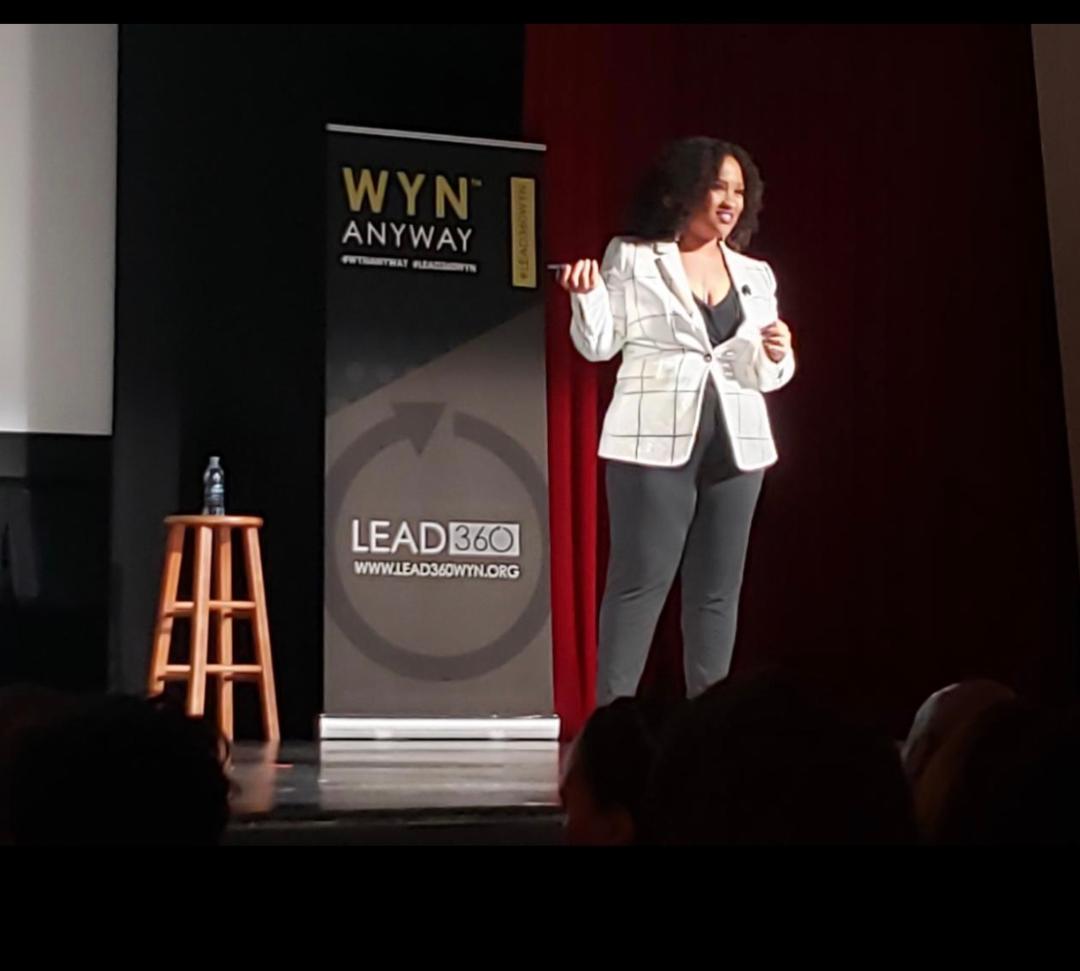 "Natasha Has Inspired
Me To Be A
Better Leader, Thinker And Influencer"
"After reading her book, You Can't Do That at Work! 100 Legal Mistakes That Managers Make in the Workplace, I knew immediately that we needed Natasha to come and share her expertise with the leaders and staff at the City of Detroit. Her message was transformational!"  !"
Dr. Iris Ware
Chief Learning Officer
City of Detroit
"Our evaluations all contained high marks and most listed your presentation as the part of the day they enjoyed the most."
Lt. Natalie Bishop
Office of the Deputy Commissioner Equal Employment Opportunity
New York Police Department
"Amazing speaker who captured the audience- the best presentation of the conference"
Attendee
2018 SHRM Legal and Legislative Conference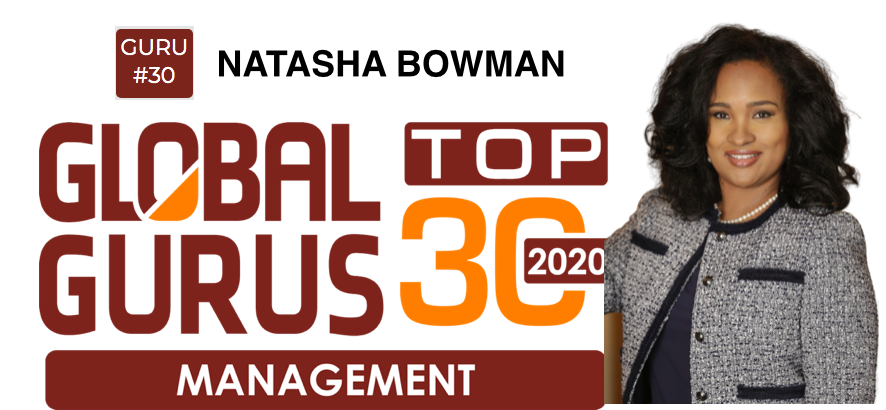 Natasha Bowman has been recognized as a Top 30 Global Management Guru
YOU CAN'T DO THAT at WORK!
What have you done to offend your employees today? From the harmless faux pas to the most shocking cases of "accidental" harassment, managers across the country are costing their employers billions in lost productivity, arbitration fees, and lawsuit damages. In her journey through the ranks of corporate America, Natasha Bowman—a former employment law attorney and human resources executive—has seen it all. In this talk based on her best-selling book, You Can't Do That at Work, Natasha will invite listeners to step with her "behind the curtain" as she highlights common mistakes and shares lessons learned in a highly relational and pragmatic way. Whether listeners have made these mistakes themselves or seen them in others, each attendee will walk away with the conviction that hostility, fear, and incivility will get you nowhere in the workplace. Instead, everyone in the audience will leave inspired and empowered to lead with the kind of empathy, compassion, and respect that bring out the best in corporate culture.
UNAPOLOGETICALLY BUSY
 1 in 4 working moms cry once a week due to the stress of having it all. They attempt to be the perfect mother, wife, daughter, sister, aunt, friend, employee, and boss. When it is their children who gets the short end of stick, many women feel an overwhelming sense of guilt. Natasha Bowman, does not. Six years ago, she and her husband decided that she would be bread winner and he would be the caregiver. She ditched her guilt and has exceeded in her career…unapologetically… even when she realized she had not idea what school her daughter attended when it was her responsibility to drop her off one morning. This eye-opening, yet controversial speech reveals the truth behind the guilt of the working mother. Natasha advises her audiences to rid themselves of the guilt of being a busy, working mother and embrace the fact that it is impossible to have it all! She also provides her audience for tools for coping with stress, resources for coping, and a good laugh that every working mother (and their male counterparts) can all relate to.
CIVILITY AND RESPECT: 

The Exception Not the Rule in the American Workplace

 Many American workplaces publicize their core values to their employees and external stakeholders which usually include the core value of respect. The reality is that while these values are written on paper, they are not embedded in the culture of the organization. The American employee at all levels are suffering from extreme stress in the workplace due to high expectations, long hours, and often time wages. To add to those typical workplace challenges, many employees are suffering from stress due to being bullied by their boss, a behavior that is often lawful and tolerated by most organizations. In this speech, Natasha Bowman discusses the harmful effects of workplace bullying on the American worker and makes the case as to why we must bring civility and respect back to the workplace.
Gone in six months

How an engaged workforce saved my life and transformed my career
An 11 year old Natasha Bowman underwent open heart surgery to correct a congenial heart disease. On the brink of death after surgery, Natasha had almost given up on life. That is, until to her caregivers reminded her of her will to live. 15 years later, Natasha was reminded of how this experience changed her life and shaped her passion for developing leaders and helping employees find meaning in their careers when asked at an HR conference, "what does an engaged workforce look like?" In this heartbreaking, yet humorous story, Natasha engages her audience with what can be accomplished if your workforce is highly engaged and what can happen if it isn't. If you're looking for your attendees to reconnect with their purpose and passion for their work and to be re-energized to obtain organizational success, then this is a keynote you won't want to miss.
The Power of One:

How Ordinary Actions Influence Extraordinary Change
Most people think influence comes from stature; the "real" difference-makers are those with the fanciest titles, the highest salaries, and the most impressive personal gifts. Nothing could be further from the truth. Influence isn't about stature; it's about nurture—those ordinary acts of everyday kindness that ultimately yield extraordinary results. In this talk, Natasha Bowman will walk the audience through the three C's of influence: Courage, Candor, and Civility. In her highly relational style, Natasha will inspire each listener with a clear sense of the power they have to effect massive change on both a personal and an organizational level.